Bauer Insurance Agency provides comprehensive and affordable home insurance coverage to protect your property and belongings from unexpected risks and events such as theft, fire, and natural disasters.
Bauer Insurance has been delivering great insurance services to families and companies for over 25 years as a trusted insurance firm. Our professional and qualified agents are dedicated to locating the best insurance options to match your individual requirements.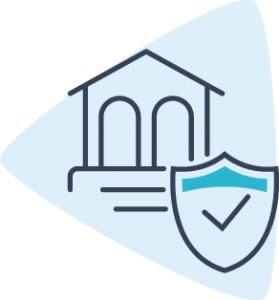 Protecting What Matters Most, One Policy at a Time
Bauer Insurance Agency offers customized insurance products that match your budget and coverage needs. In the case of an unforeseen tragedy or loss, our house insurance policies provide financial security and peace of mind by covering the costs of repairing or replacing damaged property, as well as additional living expenses.
Choose Bauer Insurance because we are dedicated to offering great customer service, low rates, and personalized coverage to meet your specific needs. Our agents collaborate with you to identify potential risks and provide expert advice on how to manage them, ensuring that you are completely protected from potential hazards.
Bauer Insurance Agency, as a major insurance agency in the region, has earned a reputation for providing top-notch insurance services that exceed our clients' expectations. Our team is committed to assisting local families and companies by offering dependable and cost-effective insurance coverage that matches their requirements.
Frequently Asked Questions
Home insurance policies provide coverage for a variety of damages and losses, including theft, fire, and natural catastrophes. They might also cover personal liabilities and additional living expenditures. Give us a call, we'll be happy to work through every detail of your new policy! 
The quantity of coverage you require is determined by the value of your property, assets, and hazards. Our agents can assist you in assessing your needs and providing experienced advise on the appropriate level of coverage.
Yes, Bauer Insurance Agency has a number of insurance alternatives that can be combined, such as auto, life, and business insurance. Bundling your plans can save you money and make insurance management easier.
Yes, Bauer Insurance Agency provides home insurance discounts such as multi-policy discounts, home security discounts, and claims-free discounts.
You can file a claim by contacting Bauer Insurance Agency directly or through our online portal. Our agents will guide you through the claim process and help you get the maximum benefit out of your policy.
While our physical location is in Westerville, our independent agency status allows us to work with a wide network of top-rated insurance carriers. This means that we can provide homeowners coverage in many areas of Ohio and beyond.
Pages local to you.
Homeowners Coverage in Westerville, Ohio
Request a Home Insurance Quote