We understand the specific insurance needs of businesses at Bauer Insurance Agency, which is why we offer specialized commercial insurance coverage options to meet the needs of every business. Among the coverage options we offer are general liability, property damage, workers' compensation, and commercial auto insurance. Our insurance agents work with our clients to ensure that they have the necessary coverage to protect their businesses.
Bauer Insurance Agency has been providing individualized care to our clients for over 25 years. Our professional insurance agents take the time to get to know our clients in order to find the best coverage solutions for their specific needs. We recognize that each client has distinct insurance requirements, which is why we personalize our services to each individual business.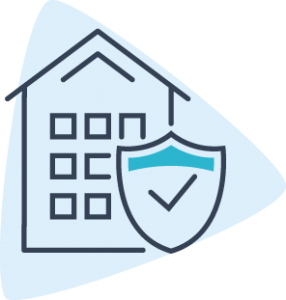 Insuring Your Business, Protecting Your Future: Bauer Insurance Agency
Bauer Insurance Agency assists our clients by tailoring commercial insurance coverage to their specific requirements. Our skilled insurance agents have vast industry expertise and knowledge, and they take the time to understand our client's unique needs in order to provide them with the finest coverage alternatives available. We also provide low pricing, quick claim processing, and outstanding customer service.
Bauer Insurance Agency should be chosen for a client's commercial insurance needs because of our customized attention, considerable industry knowledge, and low price. Our expert insurance agents work with each client to give personalized coverage options that meet their specific needs, ensuring that their business is adequately protected.
Bauer Insurance Agency is well-known in the community for providing excellent customer service, customized commercial policy options, and low pricing. We are dedicated to servicing the local community and have developed long-term connections with our customers. Our reputation for providing high-quality business insurance services has helped us establish ourselves as an industry leader.
Frequently Asked Questions
We offer commercial insurance coverage options for businesses in a wide range of industries, including business auto, including long haul transportation, retail, hospitality, healthcare, and professional services, among others.
At Bauer Insurance Agency, we offer a range of coverage options, including general liability, property damage, workers' compensation, and commercial auto insurance, among others.
Yes, our team of experienced insurance agents works with each client to customize coverage options that fit their unique business needs.
Yes, we offer discounts for businesses that have safety measures in place, such as security systems, fire alarms, and other safety equipment.
Contact us as soon as possible to report the incident and begin the claims process. Our team of experienced insurance agents will guide you through the process and answer any questions you may have.
While our physical location is in Westerville, our independent agency status allows us to work with a wide network of top-rated insurance carriers. This means that we can provide commercial coverage in many areas of Ohio and beyond.
Pages local to you.
Commercial Coverage in Westerville, Ohio
Request a Quote - Licensed Commercial Insurance Agents Standing By